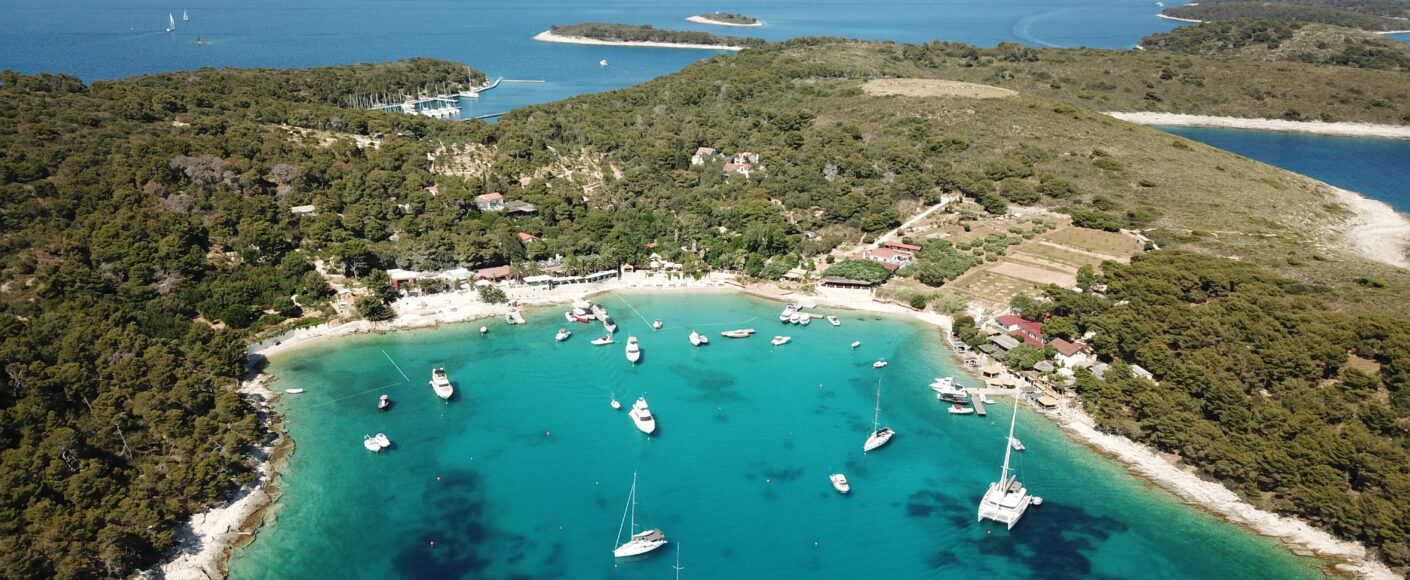 Palmižana, more precisely Vinogradišće bay, a summer resort on the island of Sveti Klement. Although it is not on the island of Hvar, it is one of the Hvar picnic spots, and it is the oldest and most famous Hvar picnic spot.
The history of the settlement is related to the immigration of the three Meneghello brothers from Venice to the eastern Adriatic coast: one chose Split, the second Boka Kotor, and the third, Matteo, the island of Hvar.
Out of love for a woman, he bought a large property on the bare, rugged island of St. Klement, and in 1820 a house was built, which was later remodelled by his descendant Professor Eugen Meneghello into a house for accommodation for guests, which he called the Palmižana Palace.
Tourism began with the entrepreneurial venture of Eugen Meneghell in 1906, when he built a summer house here, on his 300-year-old estate.
Meneghello imported exotic plants from all over the world as soon as he built the botanical park, a favourite among visitors to Palmižana.
The cove where Palmižana is is sandy. In 1999, it was included in the 10 most beautiful tourist destinations on the Adriatic. Palmižana is a famous nautical marina.
ACI Marina Palmižana will be open from the beginning of April to the end of October and is among the most beautiful marinas on the Adriatic. The cuisine of Palmižana is based on fish, crabs and shellfish, as well as locally grown vegetables. In a selection of prestigious foreign magazines, it was declared the best cuisine in the Mediterranean.