With its magnificent crystal clear waters and colorful marine life, the Bahamas are considered the pinnacle of sailing destinations. Discover sailing in the Bahamas with family and friends. Cruise by catamaran or sailboat and explore the many islands and crystal clear sea. Dare for a unique experience and explore dream beaches, tropical environments and an exotic archipelago!
Bahamas in general
The Bahamas is a small island nation in the Atlantic Ocean comprising an archipelago of 700 islands east of Florida and north of Cuba. The Bahamas are the cultural, touristic, political and economic capital of the Caribbean islands, and the name 'Bahamas' is actually of Spanish origin and means "baja mar", or shallow sea.
Only 30 of the 700 islands of the Bahamas are inhabited, so it's very easy to find a paradise anchorage just for you!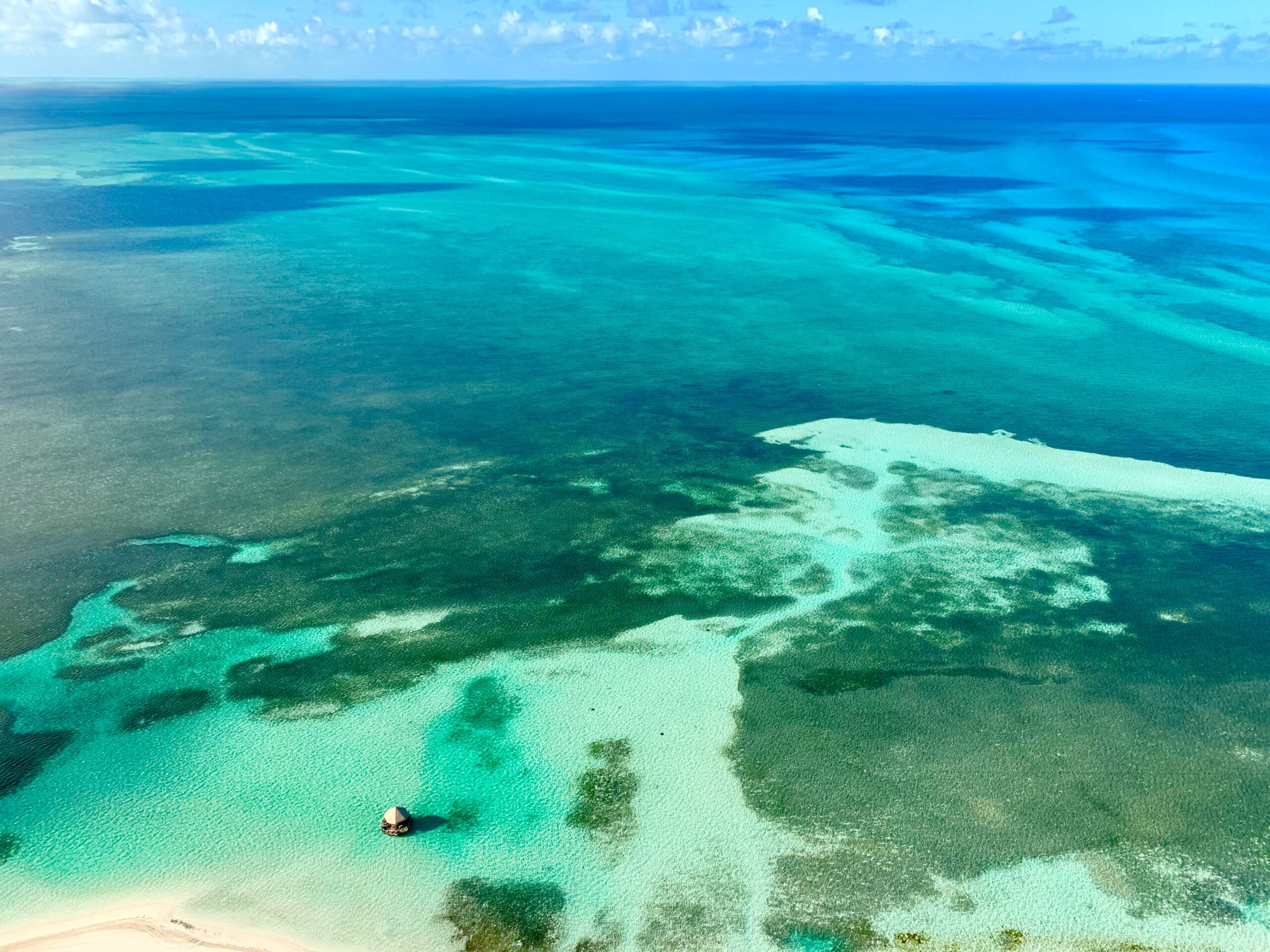 Nautical infrastructure in the Bahamas
Throughout the Bahamas you will find well-equipped marinas with all the necessities for sailing and docking for boats of all sizes and lengths.
Nassau Yacht Haven Marina is located in the center of the historic capital of the Bahamas. It moors 135 boats up to 60 m in length and over 5 m (16 ft) in length, and caters to the needs of catamarans and superyachts. The marina offers shops and services from a grocery store to boat repairs, groceries, electronics, bars and restaurants.
You can anchor at Mangrove Cay on Andros, a tranquil anchorage that leads to a Caribbean pine forest, underwater blue caves, mangroves and miles of clean, pink sand.
You can also anchor in New Plymouth at Green Turtle Cay in the Abacos. This anchorage allows you to find the perfect spot to swim with charismatic shells.
Climate and cruising conditions in the Bahamas
From December to February the average temperature is the lowest, between 21C and 24C, while 27C to 29C is common in the months between March and November. Winds blow over the Bahamas year-round. Hurricane season runs from early June to late November, although most storms that pass along the North Atlantic Hurricane Lane miss the islands.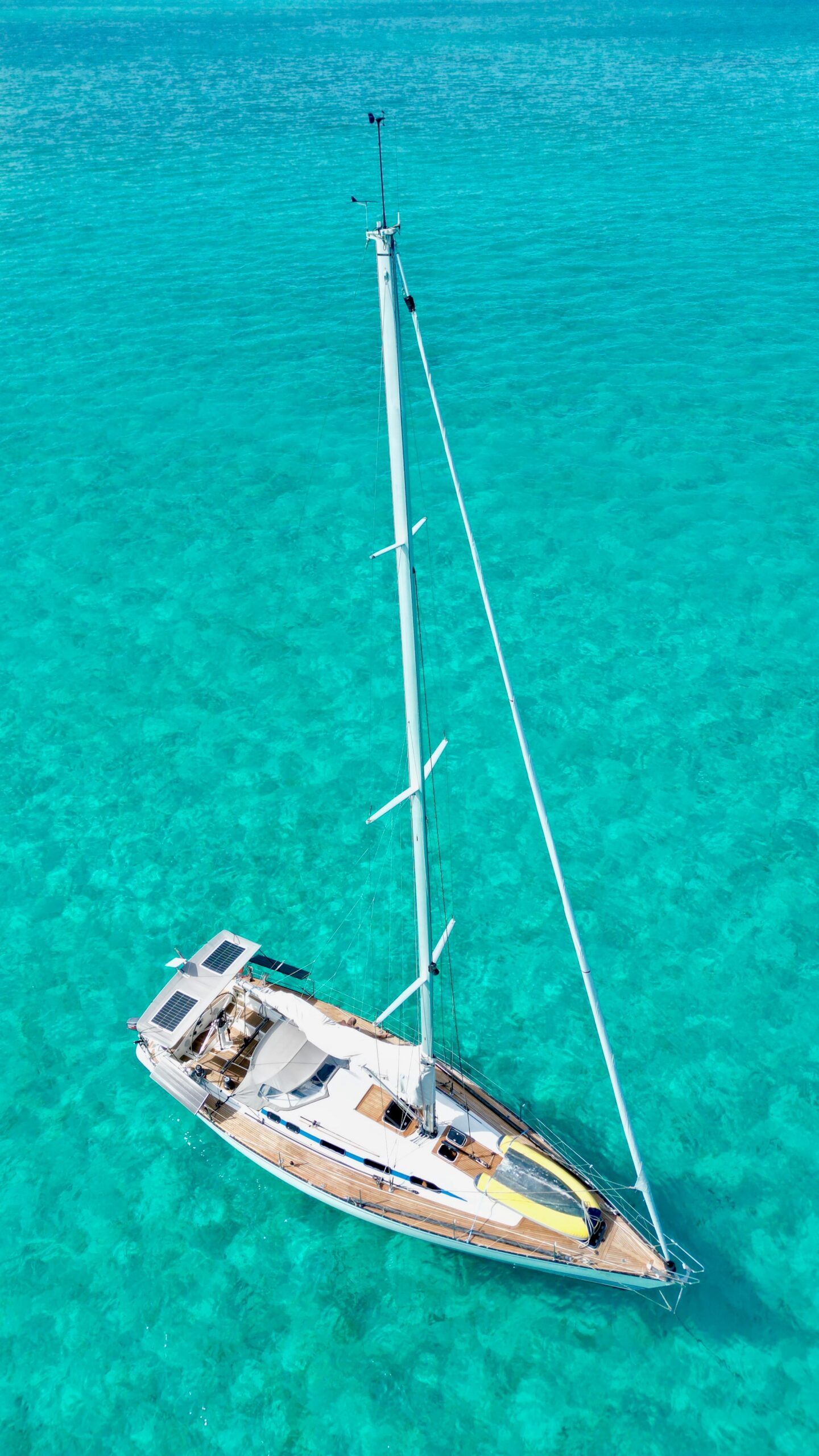 Bahamas sailing locations
The Exuma Cays Land and Marine Park is one of those places that only boaters can experience. It covers 112,640 hectares of land and sea, with seven safe and secluded anchorages. From there you can explore wonderful beaches and corals teeming with green turtles and reef fish. Or maybe head to Stroud or Halls Pond Cay. Here you will see king terns, green herons, white-tailed tropicbirds and other rare and beautiful birds.
Elbow Cay in The Abacos is the perfect anchorage. 10 km of clear water east of Great Abaco, its wide calm anchorage leads to the colorful wooden houses of Hope Town. Here you can see candy-striped lighthouses at the entrance to the harbor to beaches covered in talc-white dust. It is a special experience to dive around the dazzling eastern reefs.
We suggest you visit Harbor Island, better known as Briland, for its charismatic collage of pink sand beaches, inviting pastel houses and fun beach bars.
Diving in the Bahamas
For adventure lovers, the Bahamas has plenty to do! There are many activities that you can enjoy such as snorkeling and diving in the coral reefs and areas for beginners or advanced. You can swim with dolphins, nurse sharks or even swimming pigs!
Nightlife in the Bahamas
From rustic beach shacks playing local beats to city lights and non-stop activity, Bahamas nightlife has something for everyone. Enjoy it with the locals after a long day relaxing in the sun or head into town, where the harbor lights draw you into a world of clubs, casinos and cocktails. Wherever you are, you will be among friends in the Bahamas!