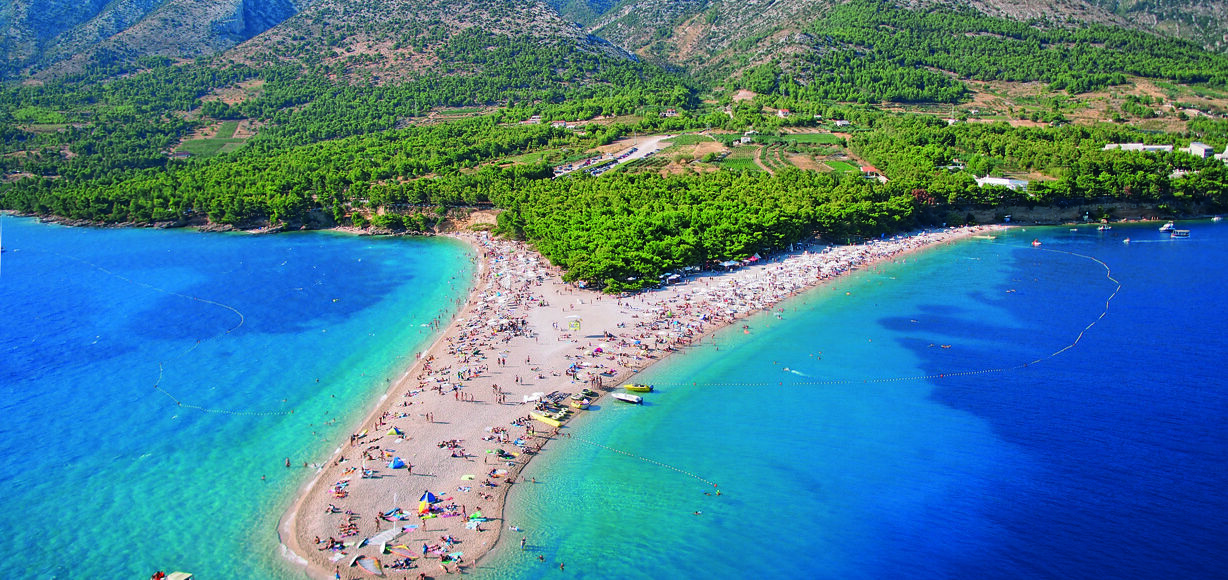 BRAČ – Latin: Bretia, Brattia; Italian: Brazza, Chakavian: Broč is an island in front of Split. With an area of 395 km2, it is the largest island in Dalmatia and the third largest island in the Adriatic Sea.
It is about 40 km long and 12 km wide on average. It is 6 to 13 km from the mainland (Makarska-Omiš-Split) via the Brač Channel (maximum depth 78m). To the west, it is separated from the island of Šolta by the Split Gate, and to the south from the island of Hvar by the Hvar Channel (91 m deep).
The highest peak is Vidova gora, otherwise the highest peak of all the Adriatic islands (778 m/asl).
The most famous tourist place is certainly Bol with the world-famous Zlatni rat beach.
The Greeks were occasional visitors to the island, at the place where the main trading post with the Illyrians was on Brač – Vičja luka near Ložišće, where Greek objects were found.
Brač was on the way of merchants who sailed from Issa towards Salona, and also of those who sailed towards the valley of the river Po (Venice).
The official language was Latin, but everyday Croatian, like the everyday Letter and that of official documents, was Croatian Cyrillic, which was also used to write the Povaljska listina in 1184, the oldest and most important preserved document of medieval Brač.
We should also mention the famous Blaca Desert, which is one of the possible Croatian candidates for inclusion in the UNESCO monument heritage, as well as Dragon's or Dragon's cave.
Brač quarries attracted famous Renaissance builders and sculptors who worked in Dalmatia, such as Juraj Dalmatinac, Andrije Alešij and Nikola Florentinac, so their works can be found all over the island.
The great Croatian poet Vladimir Nazor (1876 – 1949) also spent his childhood on Brač. The historical and cultural monuments of Brač are in the Native Museum of the island of Brač in Škripa, and the works of Brač artists and those who worked on the island are in the "Branislav Dešković" Gallery in Bol.
Brač stone was used for the construction of many famous buildings in the world, such as Diocletian's Palace in Split, Antun Augustinčić's sculpture in front of the United Nations building in New York, and it was used for the construction of the White House in Washington.